SDA Investment Properties in Perth
Weston creates the highest-quality investment package by building expertly-designed Specialist Disability Accommodation in high-demand locations.
Perth's experts in building SDA housing.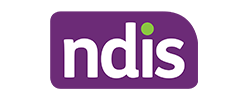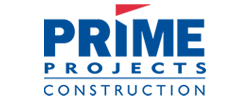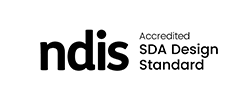 Don't Be Left Without A Participant
The biggest risk when it comes to investing in SDA housing is not being able to attract NDIS participants. Whether it's a low-demand suburb, a home that will not comply as regulations get tighter or a poor design, choosing the wrong investment package will put your investment at risk.
There are a lot of new SDA builders that are breaking into the industry in Perth and many seem like decent options. Many offer low prices, extensive service and sometimes shorter build timeframes. But the SDA Housing Scheme is relatively new to WA, so how can a builder – who is effectively learning on the job – deliver a truly outstanding product?
High-quality SDA properties need to be backed by a team of designers, NDIS consultants and real estate specialists who are experts in their craft to deliver a comprehensive investment package.
Risk your investment by learning as they go
Fail to master their craft and offer little professional expertise
Create a product that is unattractive to NDIS participants
Poor-quality SDA builders keep their costs low by never updating their designs. Why? Because their priority is making a profit for themselves. They cost less, but these builders use out-dated designs instead of continuously improving their product.
They'll promise you the world for a fraction of the market price – but they'll fail to craft the best solution for your investment. Every SDA home needs to be approached with the latest knowledge of the industry – otherwise you risk the long-term profitability of your investment.
Build out-of-date SDA homes
Risk the long-term profitability of your investment
Don't stay up-to-date with the latest industry trends
A builder must know the best places to build right? Often the answer is no. Most SDA investment package providers are builders first, residential real estate experts a distant second. But how can an agency with little land experience choose a block with any confidence?
The land component is an essential element of your SDA house and land package. A high-quality investment package needs land specialists to choose a location that is in-demand now and in the years to come.
Risks how attractive your SDA home is to NDIS participants
Fails to utilise land knowledge to add value to your investment
Gives competing SDA homes an edge over your product
Solve your SDA investment problems with Weston
Use a Provider With A Proven Track Record
Weston Property Group is built to make your life easier and take the stress out of SDA investing. You'll benefit from our team of Perth's leading experts in building SDA investment properties, and nearly two decades of residential land and building experience.
We've developed industry-leading SDA house designs and paired them with land in the most in-demand NDIS participant locations – creating the highest-quality investment packages in the Perth metro area.
SDA Investors Succeed With Weston
Weston Property Group is for any investor that's serious about achieving exceptional results from investing in SDA housing. Our industry-leading SDA house designs, paired with land in the most in-demand NDIS participant locations, create the highest-quality investment packages in the Perth metro area. Our high-quality packages give you confidence in your investment.
$970M in lands sales and counting across Perth and Melbourne.
More than 3,000 turn-key investment properties built across Australia.
Operating since 2003 under The Prime Group which was established in 1969.
investment project marketing land developers
investment project marketing land developers
investment project marketing land developers
investment project marketing land developers